Spring Into Digital Photography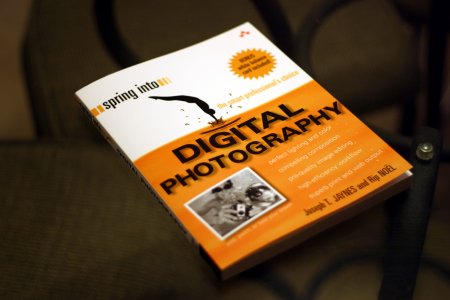 I just received a copy of the "Spring Into Digital photography" book, the newest addition to the "Spring Into" series of books (see "Related Links"). "Spring Into" books are generally geared toward computer scientists, engineers, and technicians. "Spring Into Digital Photography" is the first book in the series to target the consumers. The book itself is far more impressive to see in person than in the pre-production sample chapter copy (I wasn't too impressed in my First Look article). The book is printed in full color on glossy white paper of fairly decent weight. The photographs are vibrant on the glossy surface and really put the production copy to shame. I had said in the First Look article that the second chapter lacked textual content, so you must be wondering about the rest of the book.
Is rest of the book better? Is it more textual? Yes! Apparently, the rest of the book contained far more text than the amount shown in "Chapter 2: Compose It". For example, chapter 1 talked about lighting in great detail. It not only talked about lighting in nature, but goes into great length about setting up artificial lighting for portraiture. In fact, at the end of chapter it showed the reader how to build your own scrim for soft lighting; a section I didn't expect in this type of books.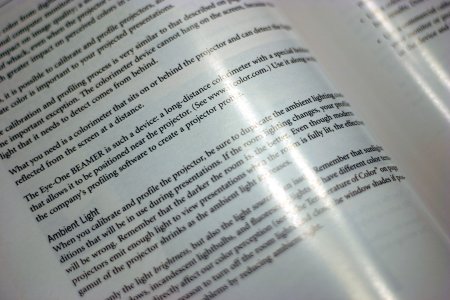 The book is divided into 4 parts: I. capture the perfect image; II. understand and manage color; III. optimize your images; and IV. optimize your workflow. The first part is general photography technique that applies to everyone. But from than on, the other parts become progressively more in-depth and more challenging to the average consumer. Color management, such as calibrating all of your devices, isn't valuable to the typical consumers, but are highly valuable to advance amateurs and professional photographers.
Chapter 10 is an excellent write-up on using image-editing software. Instead of teaching you basic abstract image editing operations, the book jumps into fixing red eyes, blemishes, keystoning, jagged edges, digital noise, and banding. By getting the reader's feet wet, it's a great way to teach the reader how to solve real world problems and teaching the basic image editing techniques at the same time.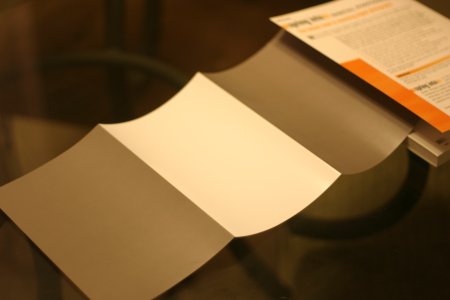 As a bonus, the book also includes a gray card. It's got quite a few different surfaces, including two gray, a white, and several grids. It's far more complex than the basic gray card that I have and I haven't figured out how to use the one that came with the book yet. If you don't already have a gray card, this bonus inclusion will save you about ten to fifteen bucks at the photography store.
Chunking
The book uses a special technique called "chunking". In the "Spring Into" book series, "chunking" is when every topic is presented in a short 1, 2, or 4 page segments. And every chunk is based on knowledge from the previous chunk. In my First Look article, I had thought that each section of a chapter is rather terse, amounting to two pages of information. It turned out that the shortness is intended as an educational tool.
Does chunking work? It probably does for someone who has read the "Preface". But for people who rather dive directly into the book, it could backfire.
Conclusion
Overall, the book does achieve what the author claims, which is to provide digital photography knowledge to everyone (which I assume to be consumers, advance amateurs, and professional photographers). The reader just has to know which category he, or she, belongs to and stops before reading too far. Although this book isn't enough to turn anyone into a professional--entire books are written for each photography field--this book also serves as an eye-opener for consumers to understand what it takes to become a professional photographer.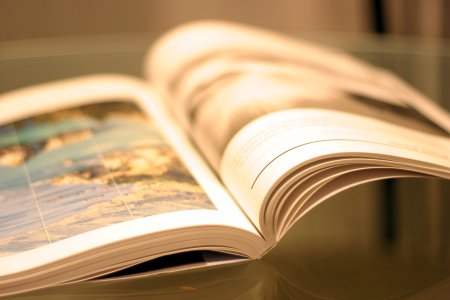 On hindsight, I feel that the publisher made a mistake by sending out a sample pre-production chapter 2 for review. The book is filled with textual information in every other chapter, whereas chapter 2 is basically a "picture" book. The First Look review would have placed the book in better light, if they had sent the actual book for review from the beginning. But I am glad that I now have the actual printed book to give it some justice.
Related Links
Other "Spring Into" Titles