Attach |
Edit |
Revisions

Related Content
Apple iPhone 5
My girlfriend, Sarah, had been a gadget freak and had always demanded the newest gizmos. Many times, I had put up a fort to her demand. But when it came to Apple iPhone 5, I checked myself and let her buy the model because I was highly impressed with the model, which I was never before.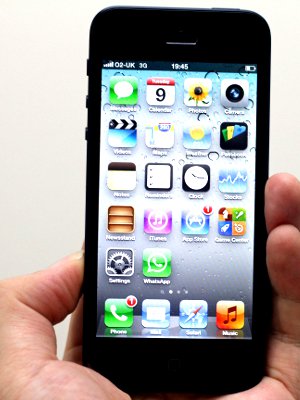 This is the reason why the pre-orders for the Apple iPhone 5 hit 2 million in 24 hours, bringing down its own record of receiving 1 million pre-orders in a day for iPhone 4. To celebrate this wonderful gadget in the spirit of Camera Hacker, I will review the camera and camcorder aspect of this high-end camera phone in this article.
Look and Feel
The very first trait that I recognize when I lift the Apple iPhone 5 is its weight and thickness. Apple iPhone 5 is around 18 per cent lighter than the Apple iPhone 4S and it is slimmer. While iPhone 4S weighs 4.9 ounces (139 grams), the iPhone 5 weighs just 3.95 ounces (112 grams). Apple brings down the weight of the phone through the in-cell technology, where one pane of glass was shaved off. It makes it 16% lighter than the Samsung Galaxy S3 and 14% lighter than the HTC One X. The new iPhone 5 stands 123.8 mm tall and 58.6 mm wide.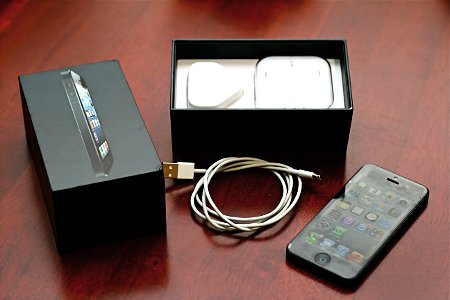 Although the weight had been reduced, Apple actually increased the iPhone 5 size. The new 4-inch display featured 16:9 aspect ratio versus 3.5-inch display and 4:3 aspect ratio on the iPhone 4S. Icons and app buttons have similarity with the earlier model but more space has been maintained for other features like photo and video display. The interface of the iPhone 5 is the same where the app icons are arranged in grid. The longer screen of IPhone 5 now accommodates six rows, allowing the home screen to fit more apps.
Camera
The camera is awesome. The location of the camera lens and LED flash is the same. The iPhone 5ís iSight has been updated concerning software. The rear iSight camera is impressive and taking pictures in bright environment provides greatest excitements. There is a bigger virtual camera capture button. The camera sensor is now 8-megapixel with improved HDR capabilities. A new sapphire-crystal lens is now mounted in front of the sensor. Even in low-light conditions, it can take detailed pictures. The iPhone 5 software automatically detect faces and auto-focuses. It also provides faster picture taking. The iPhone 5 shoots photos almost twice as fast as the iPhone 4S.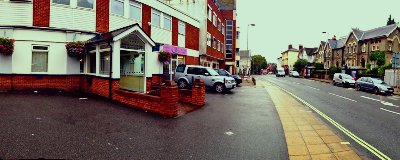 The camera has a new panorama mode. This mode is available in the Apple iPhone 4S, but you have to hack the phone. With iPhone 5, you get this feature without a hack. To create a panorama photo, you pan the camera across the scene up to 240 degrees. The detailed outcome has a resolution of up to 28 megapixels.
Camcorder
Video stabilization is improved. Along with improved hardware enabling features like dynamic low-lighting adjustment, image stabilization, and 1080p video mode. The front camera is awesome that boasts 720p video. Therefore, FaceTime and Skype chats will be much clearer.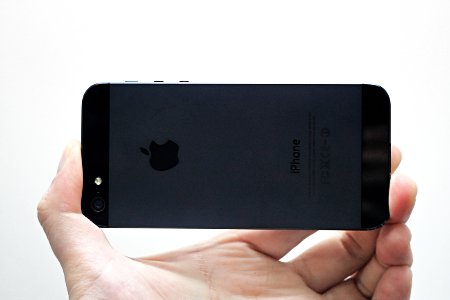 There has also been improvement in video-compression algorithm. Without a reduction in quality, file size of footages can be reduced with it, which is handy for email attachments. You can also take still shots while shooting video.
Photo Viewing
Viewing the pictures through iPhoto is awesome. You can change the orientation of the pictures with scrollable thumbnail. You can compare multiple pictures and then select favorites. You just need to double-tap on image and and iPhoto will automatically selects similar photos from your library. You can mark your favorites and flag them as well.
Photo Editing
It's also great fun to edit photos With iPhone 5. You can edit re-eye effects, crop, and rotate the pictures for the right fit. You can, of course, do perform these tasks with the help of photo editing software on a computer, but isn't it more fun to do it on the go?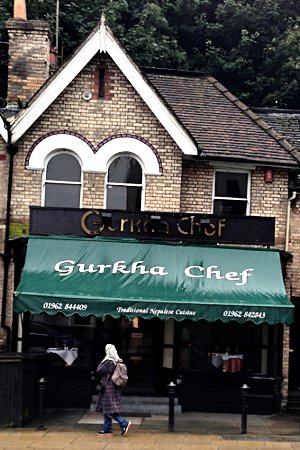 For photo editing, you do not need to be a professional photo editor. Just put pressure on your forefinger and then run it on the screen towards down, up, left and right. You can strengthen a photo by using automatic horizon detection. You can easily crop pictures and adjust exposure, contrast, saturation with a flick of your finger. Dozens of photo effects are available. All you need to do is to pinch, zoom, and slide to adjust. You can take the benefits from the brushes that allows you to paint adjustments with powerful repair tool. Hard lines and edges on your photos can be smoothed with soften brush tool.
Photo Gallery
Creating photo galleries is awesome with iPhone 5. Just select the photos you want in a gallery. The built-in software will take your selection to automatically arrange them into a beautiful journal. The galleries can be personalized or shared online. The size of the photo can be manipulated according to the your wishes. Captions, maps, dates can be added on the photos.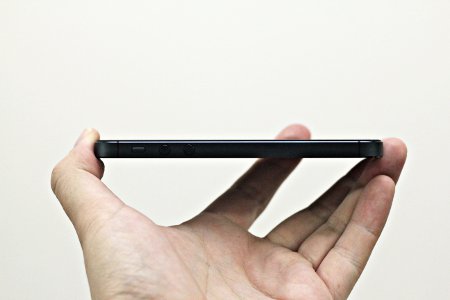 With iPhoto, there are multiple way of sharing the photo. You can directly post them to Facebook, Flickr, or Twitter. Or you can play a slideshow on your iPhone or iPad. In addition, you can also stream photos to your HDTVs. Photos can be transferred without distorting its full-resolution along with the image caption and other properties.
Movie Editing
iMovie app for iPhone 5 is designed with multi-touch in mind. Therefore, movies can be magically edited by tapping, swiping, and dragging. With a flick of your finger, freezing a frame and splitting it into two is easy. You can use iMovie for stunning visual graphics.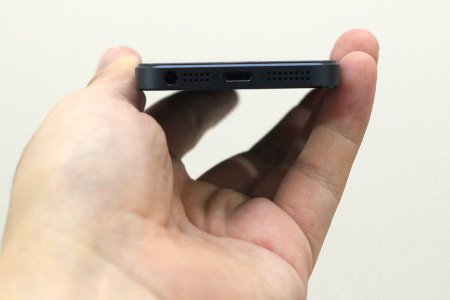 With the selection of iMovie trailer templates like romance, superhero, and fairy tales, your viewers will get an extraordinary experience. Each trailer is unique along with great soundtracks. Each trailer will suggest the best shots to use. It has its won outline for customizing titles and credits and storyboards. All you have to do is type in your text and drop your video clips into place. You can choose from existing footage or film a new scenes on your iPhone directly in the app.
iMovie lets you add titles, transitions, and music score and soundtrack to your video. It's integration to iMovie library and iTunes collection gives you abundant of sound effect choices. If that's not enough, use iMovie to capture your own narration and sound effects. Then manipulate the sound through visible color-coded waveforms. iMovie lets you do all that.
Related Links
Attach |
Edit |
Revisions

Related Content
Attachments