Attach |

Edit |

Revisions


Related Content
Taking Notes with Your Digital Camera
Centuries ago, scribes were needed to make copies of documents and books, because copier technology didn't exist. After the invention of electronic copiers, mass production of books became possible. But you still had to take your original to a copier. With the invention of film cameras, clandestine services had the capability to duplicate top secret documents quickly. But it wasn't until the invention of digital cameras where the commoners like us can conveniently take notes. But it usually takes a dedicated photographer to take a camera everywhere. Nowadays, with camera phones, it's practically no brainer to take notes no matter where you are.
This article lists some note taking examples to remind you the power of your digital camera. The next time you travel, you'll be less likely to get lost.
Event Flyer
Keeping up with your daily schedule is hard enough. But having to keep track of things you need to provide at an event is even harder; especially if no one handed you a copy of the flyer.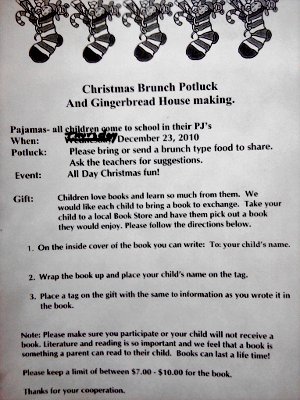 That happened to me last year. My daughter's pre-school had an eventful pot-luck. It was a lot of fun as well. The problem was the organizer simply posted an event flyer on the window of the class. Luckily I snapped a photo of it with my Motorola Triumph Android SmartPhone. I suspect if I didn't think of it, my daughter would had been very unhappy.
Public Transportation Route and Schedule
Japan is one country where the citizen relies on the train to move around the city. Without having a copy of the train route and destinations, it's very difficult to plan you day.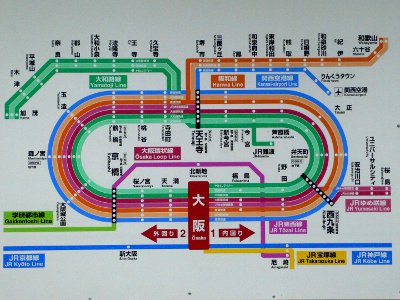 Shown in the photo above, I simply took a photo of the Osaka train lines and their routes on my Panasonic Lumix DMC-LX1 digital camera. As I tour the city, I stay one step ahead of the schedule and always have a ride to the next destination.
Where You Parked?
You would think it would be common sense to memorize your parking location. Even better to snap a photo. But many of us would never think we'd forget where we park.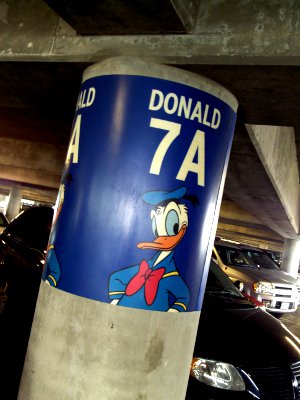 And that's exactly how I felt on my wedding day, when the entire wedding party ended up at Disneyland. We were so pre-occupied with the wedding and everyone in the party, we literally forgotten where we parked. There were about ten of us, scouring for our parking location in Disneyland's two massive parking structures. We finally found our cars after about two hours.
Ever since that day, I take a photograph of my parking location, every time I'm at a large venue. I guarantee you that searching for your car at the end of a long day on beaten legs is no fun.

Attach |

Edit |

Revisions


Related Content
Attachments