Revision: 20130524_202229 | All Revisions
---
Canon Battery Pack LP-E8 Pinout
The Canon Battery Pack LP-E8 is a Li-ion 7.2v battery with a capacity of 1120 mAh (8.1Wh). Photo below shows the Canon Battery Pack LP-E8 and it's specifications.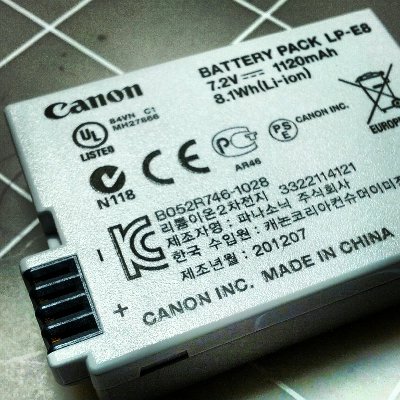 The battery pack has four electrical female pins. If you look at the bottom of the battery with the pins toward the top, you'll see that the left-most pin is the positive (+) pin and the right-most pin is the negative (-) pin. The two electrical contacts in the middle are not labeled.
Luckily we have a third-party LP-E8 battery pack, which does show the two middle electrical contacts (photo below). We can see the the left pin in the middle is 'D', while the right pin is 'T'.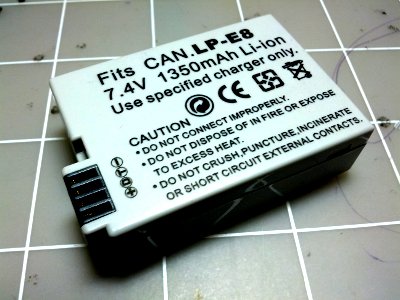 On a side note, this aftermarket battery has 1350 mAh capacity that is larger than the Canon battery pack. We also found a 2000 mAh capacity LP-E8 battery on Amazon (see "Related Links" section below).
The inner pins are used as data channel which is mandatory at least on Canon EOS 550d cameras - if they are disconnected the camera won't turn on.
Compatibility
The Canon Battery Pack LP-E8 is compatible with the following digital SLR cameras:
Canon EOS Rebel T2i
Canon EOS Rebel T3i
Canon EOS Rebel T4i
Canon EOS 550D
Canon EOS 600D
Canon EOS 650D
Canon EOS Kiss X4
Canon EOS Kiss X5
Canon EoS Kiss X6i
Canon Battery Charger LC-E8E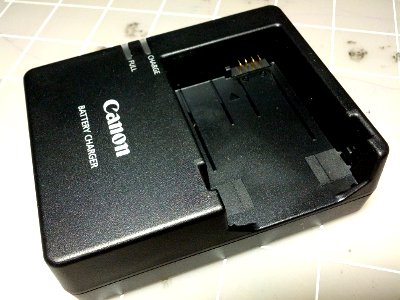 The Canon Battery Charger LC-E8E comes with the Canon EOS Rebel T3i to charge the Canon Battery Pack LP-E8. This battery charger has four male pins. However, the two middle pins are also not labeled. But we know what they are from the aftermarket battery above.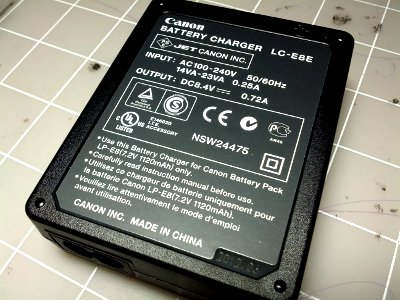 The charger charges the battery at 8.4v and 0.72A. (See photo above.)
Several aftermarket chargers only show the outer power pins so charging seems to be possible without a data connection.
Canon EOS Rebel T3i
In the battery bay of the Canon EOS Rebel T3i digital SLR camera body, there are only three male battery pins. The missing pin is pin 'D'. See photo below.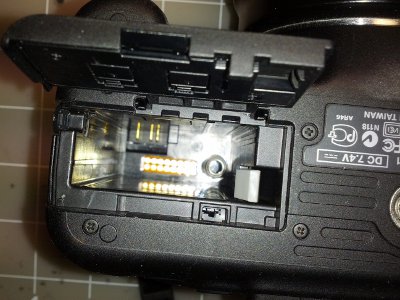 Related Links