Attach |
Edit |
Revisions

Related Content
Gimp by Example: Cartoon Filter
Want to turn your photo into a cartoon? Look no further than the Cartoon filter that comes with Gimp. Perform the following steps to give apply the filter to your photographs:
Load your photograph in Gimp.
Pull-down the "Filters" menu.
Select the "Artistic" sub-menu.
Click on "Cartoon...".
Adjust the setting as you wish. If it's your first time, try sticking to the defaults.
Click the "OK" button.
Example
This is a Gargoyle photo taken at the Santa Cruz Boardwalk. Although a little cartoon like, we used the Cartoon filter to really turn it into a cartoon.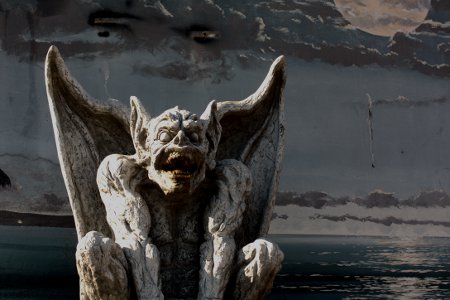 The following photo shows the cartoon filter applied. It provides more definite outline to everything in the photograph.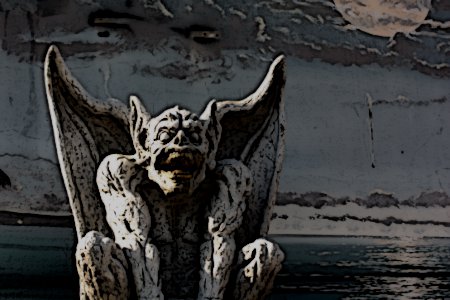 Attach |
Edit |
Revisions

Related Content
Attachments