Attach |
Edit |
Revisions

Related Content
Gimp by Example: Quick Sketch
Want to turn your photograph into a work of art? Try the Quick Sketch filter for Gimp. This special effect filter turns a photograph into a pencil sketch. This Gimp script is not included with Gimp, but it's a free download. See "Related Links" below to download and install this filter. Perform the following steps to turn your photograph into a sketch:
Load your photograph in Gimp.
Pull-down the "Script-Fu" menu.
Open the "Artistic" sub-menu.
Click on "Quick sketch...".
Adjust the setting as you wish. If it's your first time, try sticking to the defaults.
Click the "OK" button.
Example
The following is a the San Francisco Ferry Building photo before turning into a sketch.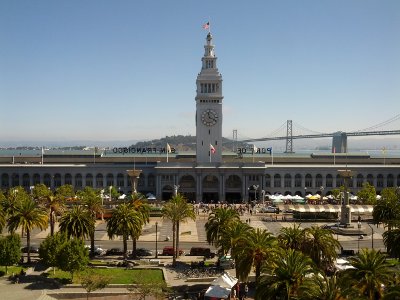 Using the default Quick sketch settings of Gimp renders the following work of art.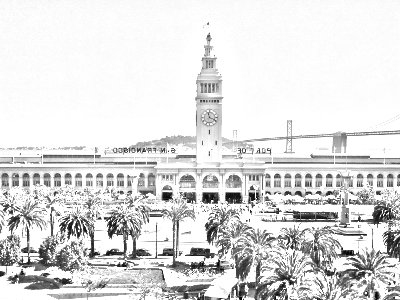 Default Quick Sketch Settings
The following screen shot shows the default Quick sketch settings to produce the example picture shown above.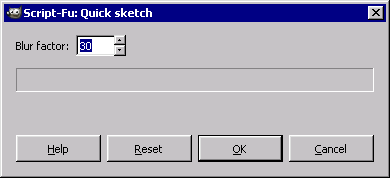 Extra Credit
Download the original Ferry Building photograph above. Try different Quick sketch settings on the original photograph.
Come up with an interesting example? Share (by attaching) the example photograph and a screen shot of the Quick sketch setting you used.
Related Links
Attach |
Edit |
Revisions

Related Content
Attachments