Attach |

Edit |

Revisions


Related Content
Raynox MX-3000PRO 0.3x Semi-Fisheye Ultra Wide Angle Conversion Lens
The Raynox MX-3000PRO is a ultra wide angle conversion lens. It de-magnifies the scene by 0.3 times. So a 28mm lens would be converted into 8.4 mm. It is typical for these type of extreme wide angle lens to generate circular fisheye images, but the MX-3000PRO has a large front lens element for a semi-fisheye view that fills the entire imaging area.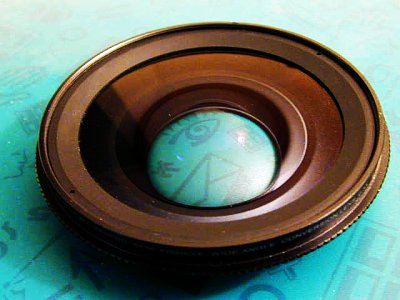 The MX-3000PRO is actually marketed to the professionals for camcorders. It has a big 58mm mounting thread that will fit most professional video equipment. The lens front has a huge 87mm filter thread. It is probably big enongh to prevent any vignette from filters. But I don't have any filter big enough to test it my biggest filter is 77mm.
Tip
Raynox makes a snap-on model of this lens with an universal mount that fits on 52mm to 67mm filter thread sizes. The model is XL-3000PRO (see "Related Links" later for details).
The lens comes with both front and rear lens caps. The caps can be slipped on and off easily. A lens pouch is included with the purchase of this lens. But the pouch does not seem to be made exclusively for this lens. Although the lens fit just fine, the pouch does seem to be bigger and does not contour to the shape of the lens.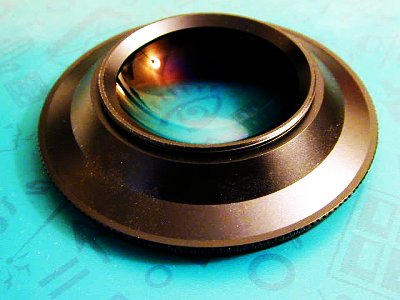 The lens is made in Japan and is made out of metal. This means that the lens is heavy. On a consumer-level camcorder, the lens will weigh down the front of the camcorder. But the weight won't be that big of a factor on a larger higher-end camcorder, such as the Sony VX-2000, DSR-PD150, DSR-250, and Canon GL-1, XM-1, XV-1.
With a price tag of a hundred dollars, this ultra-wide lens is well worth the cost. It has quickly became my favorite camcorder accessory. I found its extraordinary wide-angle is necessary for close-quarter shooting in a room.
Sony Cyber-shot DSC-P92 with VAD-PEA Lens Adapter
[the fisheye lens does not work with this digital camera] [could not focus]
Sony DCR-HC90 Handycam
This Handycam is currently my favorite digital camcorder, while the Raynox 0.3x lens is currently my favorite camcorder accessory. So the lens is practically mounted on this camcorder all the time. I use two step-up rings to mount this lens to this Handycam: 1) 30mm to 37mm and 2) 37mm to 58mm.
The Raynox 0.3x lens works well with this digital camcorder in video camera mode. Zoom functions up to half way. Pass the half way, the camcorder could no longer focus. But I don't see why anyone want to mount a wide-angle lens and still want to zoom in.
In 3 MP digital camera mode, the Raynox 0.3x lens still works. But I've noticed that the edge of the photos are blurred, leaving the center sharp. Despite of this problem, I still enjoy shooting digital stills with this lens. I use this trait as a special effect to center the attention.
Related Links

Attach |

Edit |

Revisions


Related Content
Attachments